Intermittent Lighting Method for Chicken Farming Equipment
Lighting is crucial for the growth of broiler chickens, and nowadays, chicken farmers commonly use chicken farming equipment for lighting, such as incandescent bulbs and energy-saving lamps. The intermittent lighting method is often used in broiler chicken farming.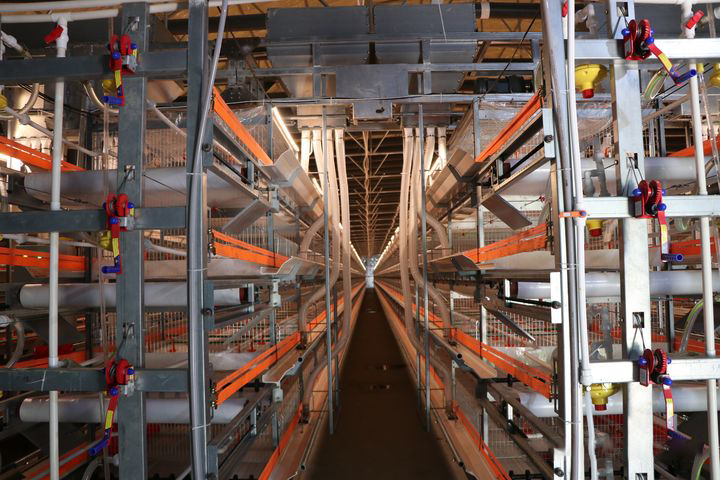 Key points of the intermittent lighting method:
Generally, in the intermittent method, broiler chicks are exposed to 23 hours of light and 1 hour of darkness each day. This lighting regime is used to help chicks adapt to the dark environment of the chicken house and prevent panic in the event of a lighting failure or power outage. It also prevents accidents without affecting the growth of broiler chickens, making it a popular choice among farmers.
For the first three days after hatching, farmers can use continuous lighting for 24 hours. After the chicks reach four days old, the lighting can be shortened to 18 hours of light and 6 hours of darkness each day. This provides sufficient rest time for the chickens, increases feed utilization, and promotes appropriate growth rates, reducing the incidence of ascites and sudden death syndrome in broiler chickens.
During the first week of brooding, farmers can use 23 hours of light and 1 hour of darkness. However, from the second week of brooding, farmers should implement intermittent lighting, which involves turning on the lights to feed the chickens and then turning them off to allow the chickens to rest and eat. It is important to ensure that the chickens have enough time to feed each time the lights are turned on to prevent reduced feed intake and uneven growth rates or increased mortality rates among weaker chicks.
For more farming techniques, please bookmark the Website: https://www.cnchickencage.com