About Us
Zhengzhou Jinhui Agricultrual S&T Co.,Ltd.
We are a technological enterprise that provides services for comprehensive farm technology worldwide. Focus on integrated solutions for modern poultry farms for many years.
Our Products
Best Seller Product This Week
Quality Materials, Good Designs, Craftsmanship And Sustainability.
Company Profile
We can provide customer one stop complete service
Which not only include farms design and planning, building construction, equipment manufacturing, installation and commissioning in preliminary stage but also breed techniques and feed supply.

Our products conform to product-specific standards and specifications, The certification with the ISO9001:2015 and CE labels ensures that you get the top quality equipment every time you buy Dawei products.
Customer Service
Great Farm
With great technology
We can handle your entire projects from sample to shipping and all projects management for the production runs. At the same time, we can
also help you solve the problems in
the process of raising chicken.
technical article
Sharing of farming techniques
Whenever you need us, we will grow with you. Provide services that you can rely on.
Provide services that support your long-term business success.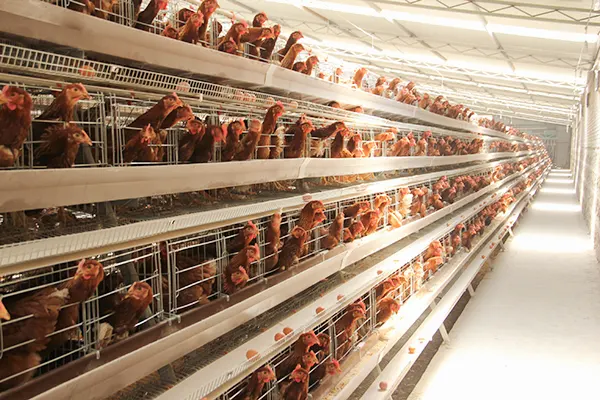 The great farm broiler chicken cages uses a multi-layer structure, and the surface is treated by hot-dip galvanizing, which has a long service life and saves space, and is used in commercial chicken farms.